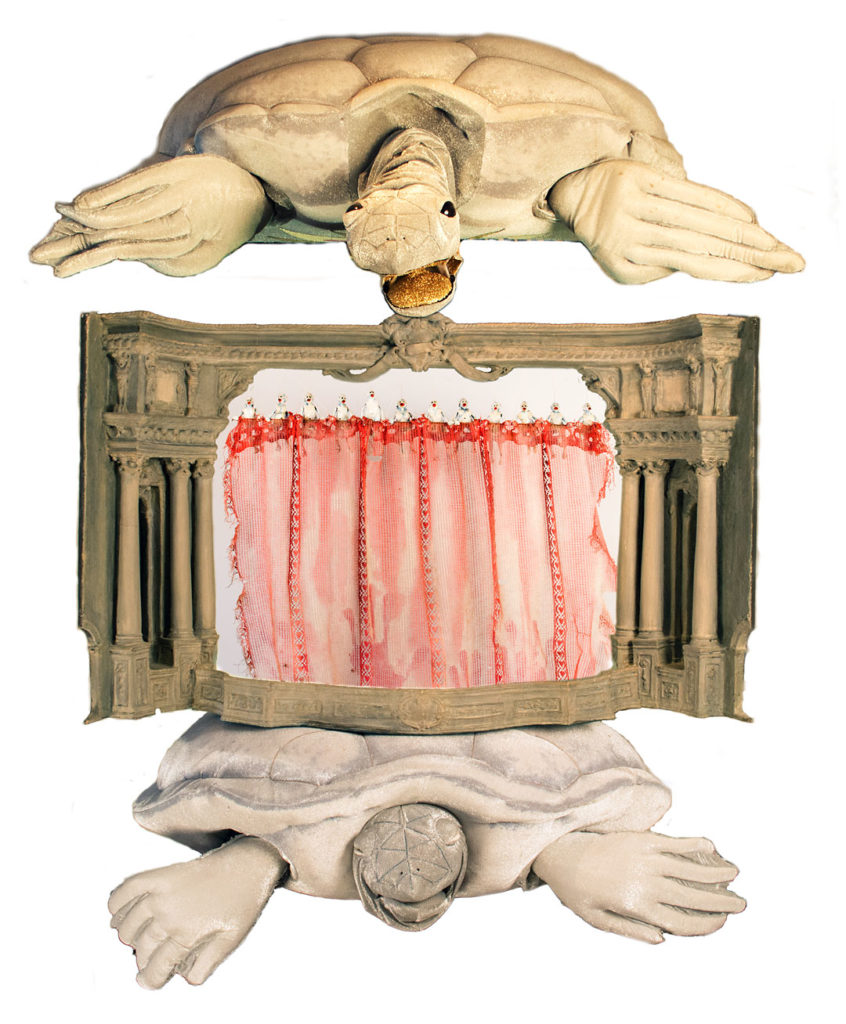 This installation combines four objects:
"Adam & Eve" turtle body puppets (50″w x 12″h x 36″d), wood and foam core, covered with silver lame;
Proscenium Theater (48″w x 28″h x 12″d), wood and styrofoam core, covered with polymer clay;
Chorus of Civilization (36″w x 24″h x 6″d), polymer clay figures on wire, painted lace fabric, white fish line, bamboo control.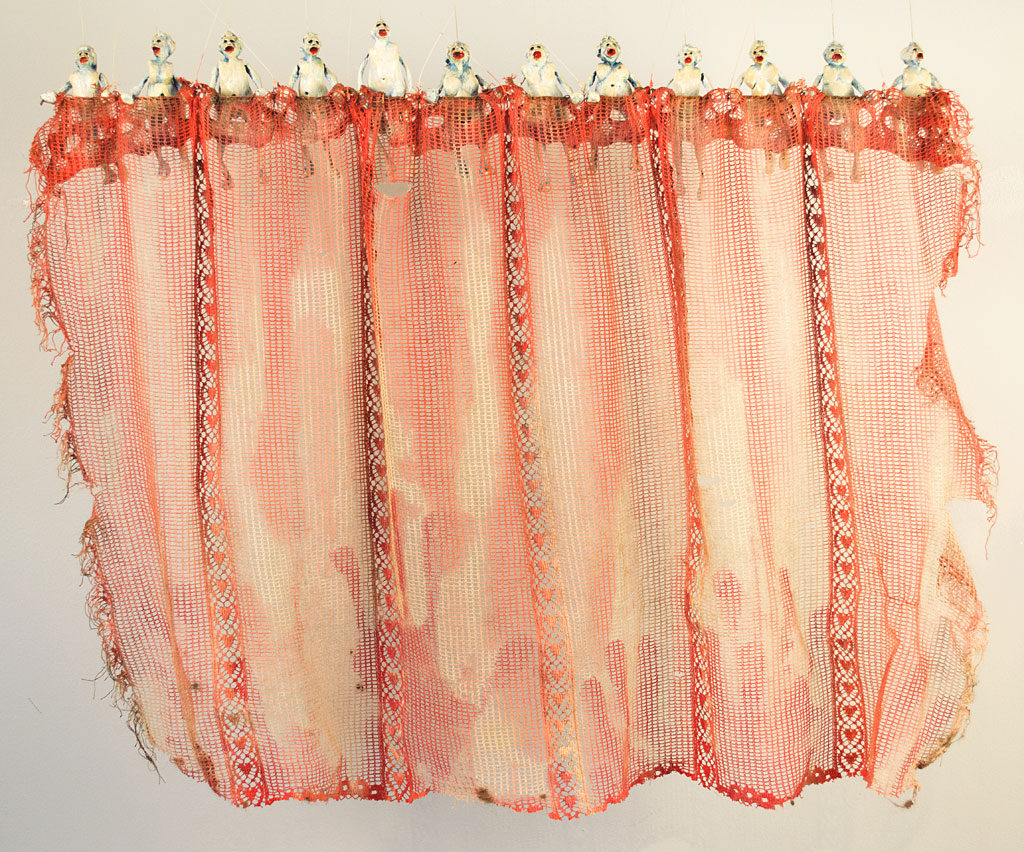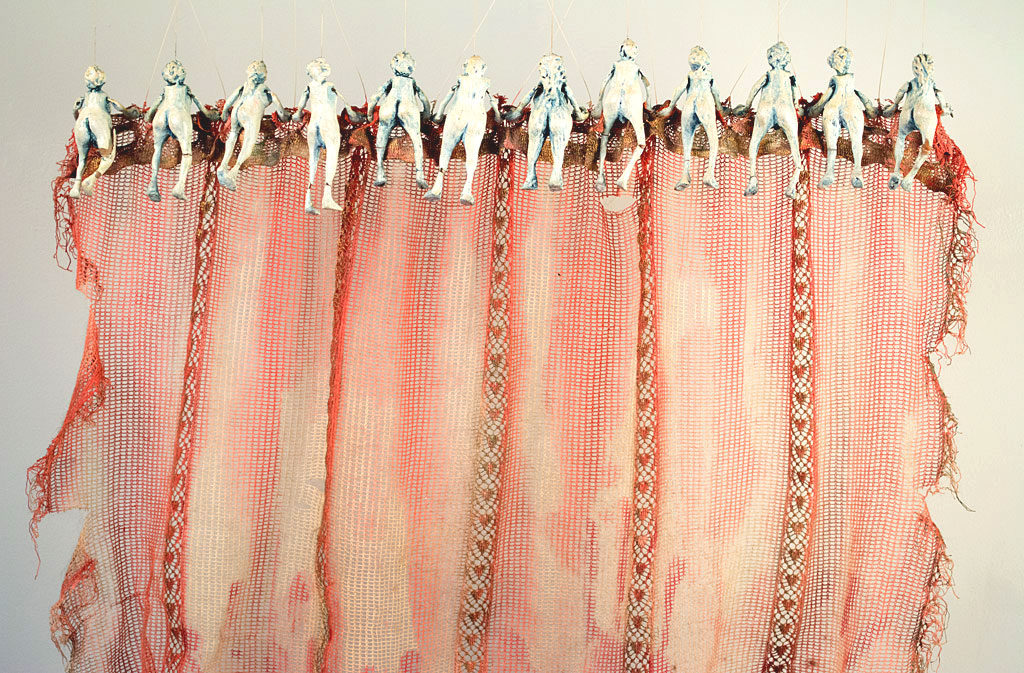 The Chorus is given birth by the mating turtles, Adam and Eve. The Chorus is holding a curtain of blood covered lace and singing the ending of Beethoven's "Ode to Joy." The proscenium's painted curtain (not shown) falls for the first time, a dramatic ending to the first part of "Voice of the Turtledove."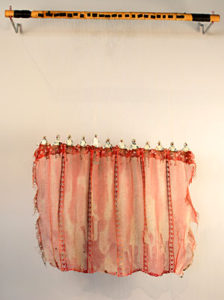 BIRTH OF CIVILIZATION
42″w x 64″h x 30″d
$12,000
(This piece is installed in my Snohomish studio, please contact me to view.)
. . . .