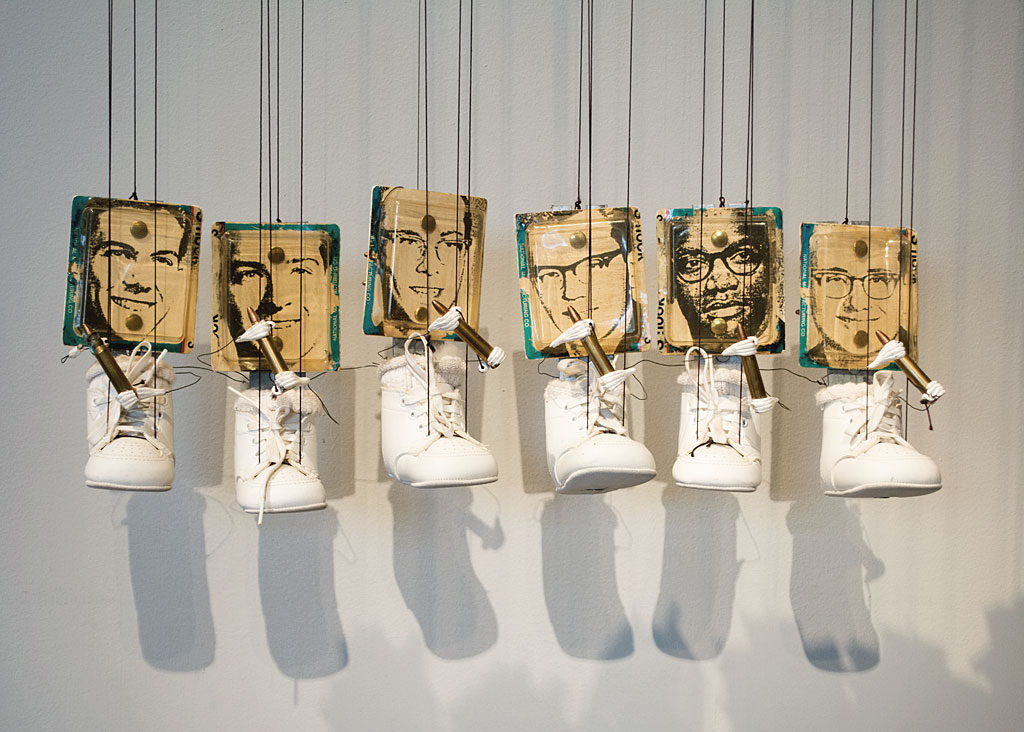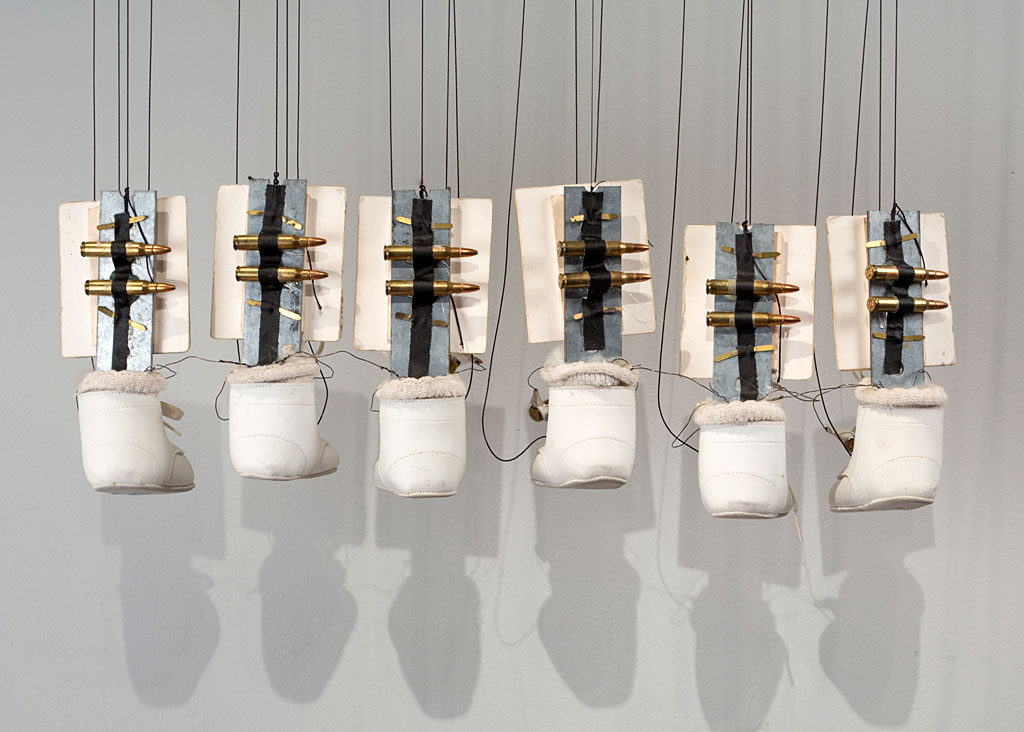 The FOOT SOLDIERS are in charge of Metaphor Security and they stop the show while audience members are making this pledge by the poet Gary Snyder:
I pledge allegiance to the soil/of Turtle Island/
and to the beings who thereon dwell/
one ecosystem/in diversity/under the sun/
With joyful interpenetration for all.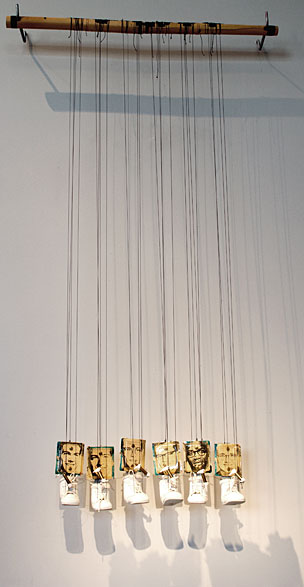 FOOT SOLDIERS, 1998
(20″w x 60″h x 5″d bamboo control 36″w),
found objects, fish line, bamboo
$2,400
. . . .