THEN: So young and confident in 1996. Confident enough to wear a string of red beads.
On the Boards, commissioned the third part of my experimental theater work Soup Talks Trilogy — a performance project that I wrote, built and presented in my Seattle studio beginning in 1989. Seven years later, all three parts were performed as part of the Henson International Festival of Puppet Theater in NYC — with an expanded capacity for guests from 12 to 40 in gallery seating around a large table.
NOW: Over 25 years later it's time for the performance objects created for this work and other projects to be released from storage and offered for adoption.
Karen and Warner's Snohomish Studio, AngelArmsWorks, will host an extensive exhibition of Performance Objects and Drawings from Warner's Soup Talks Trilogy (1985-2002).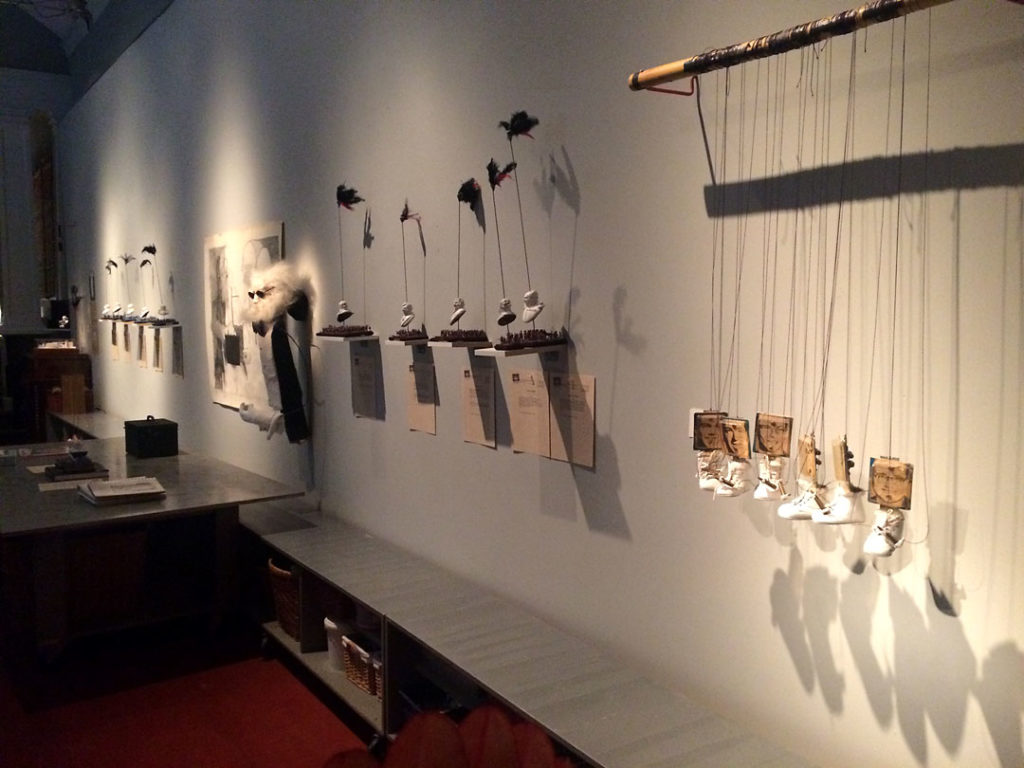 All of the works listed on this website will be on display plus drawings never before exhibited from the planning phase during the mid-1980s.
The Exhibition and Sale will continue through the summer, please contact Warner for an appointment.
. . . .