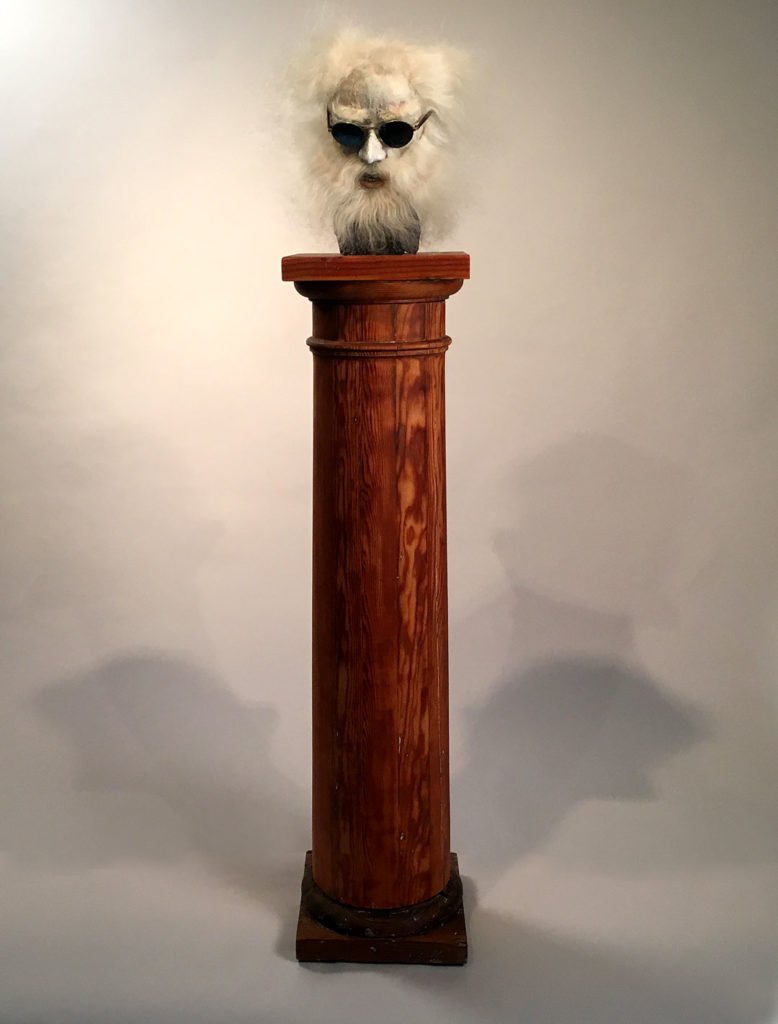 Old Blind Storyteller "taxidermied," set on a recycled wooden porch post.

Detail, front view, 14″x12″x12″.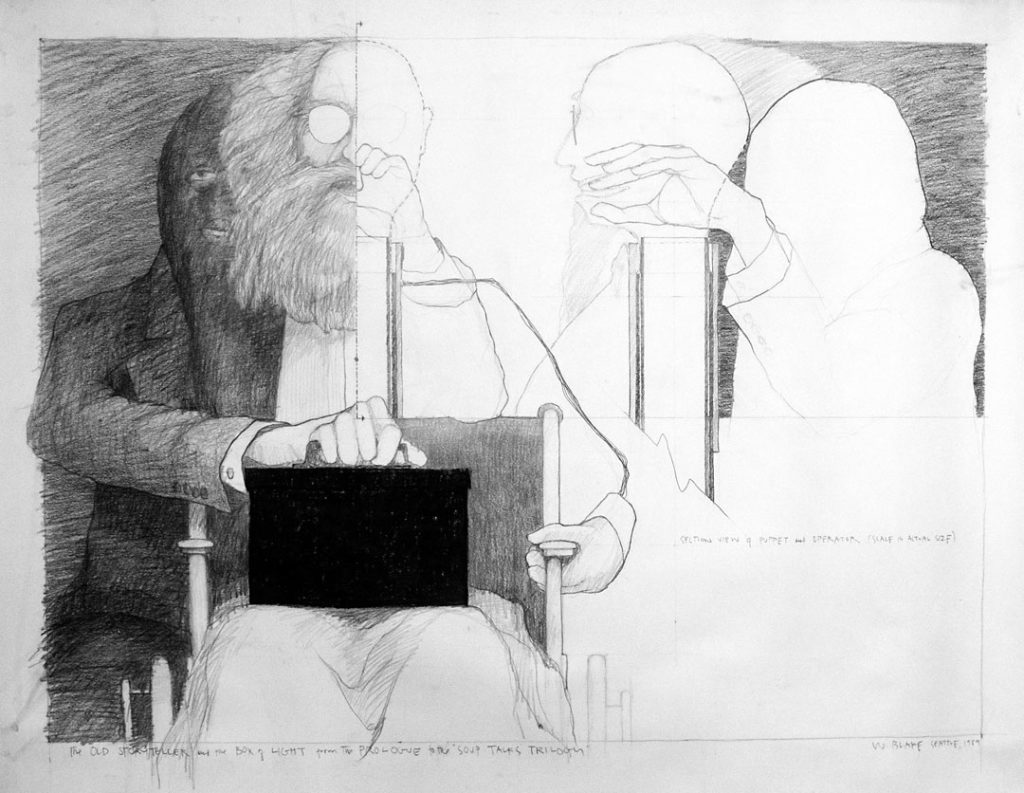 Two Views of the Storyteller & Operator with the Box of Light, 1989, 54″w x 42″h, pencil on Arches paper which was destroyed to assemble this new piece in 2019 to show Peter Requiem's Box of Light built by in 1990.
OLD BLIND STORYTELLER & HIS BOX OF LIGHT 1989-2018
Collection of Karen Guzak
Notes: Old Blind Storyteller, performance object.
. . . .