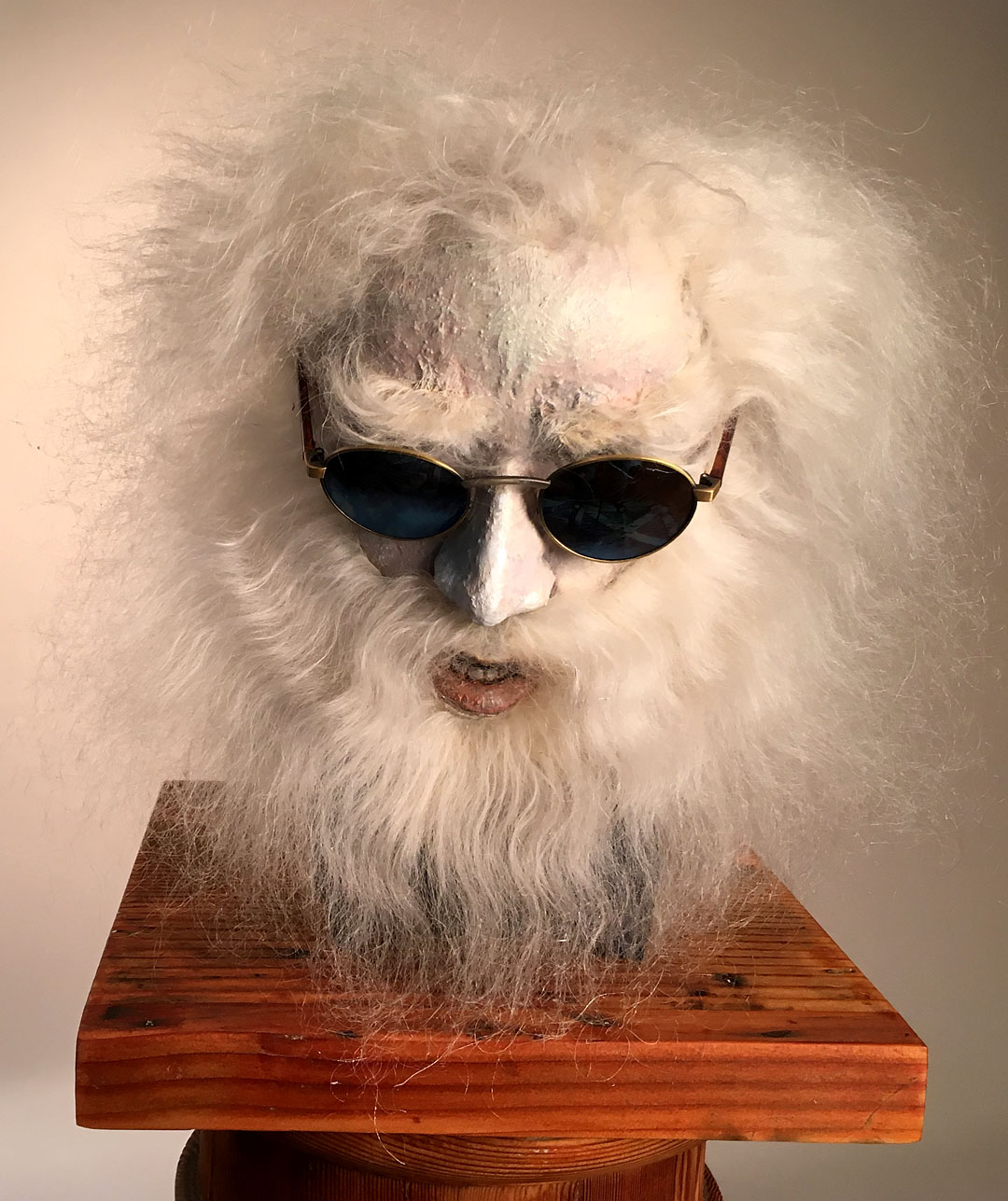 The Old Blind Storyteller, a performance object created in 1989, was operated with my left hand in the back of its head, operating his mouth and a tongue! Now preserved in a reflective pose, "taxidermied," and mounted on a wood pedestal, 2019.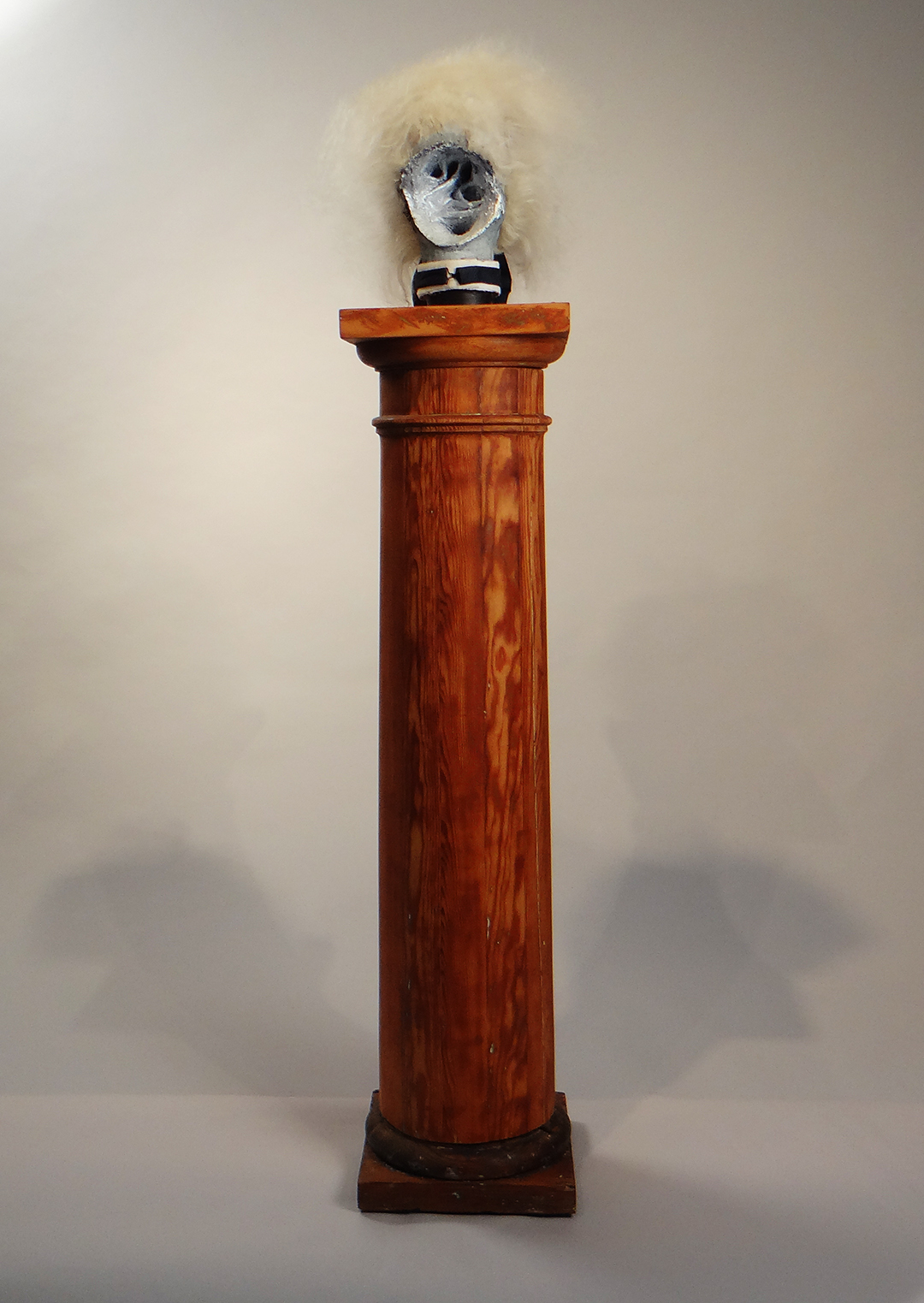 TAXIDERMIED STORYTELLER, 2019
12″w x 12″d x 60″h
$2,900
. . .
I destroyed this drawing to create a new artwork pictured below to feature artist Peter Requiem's wonderful Box of Light, 1990.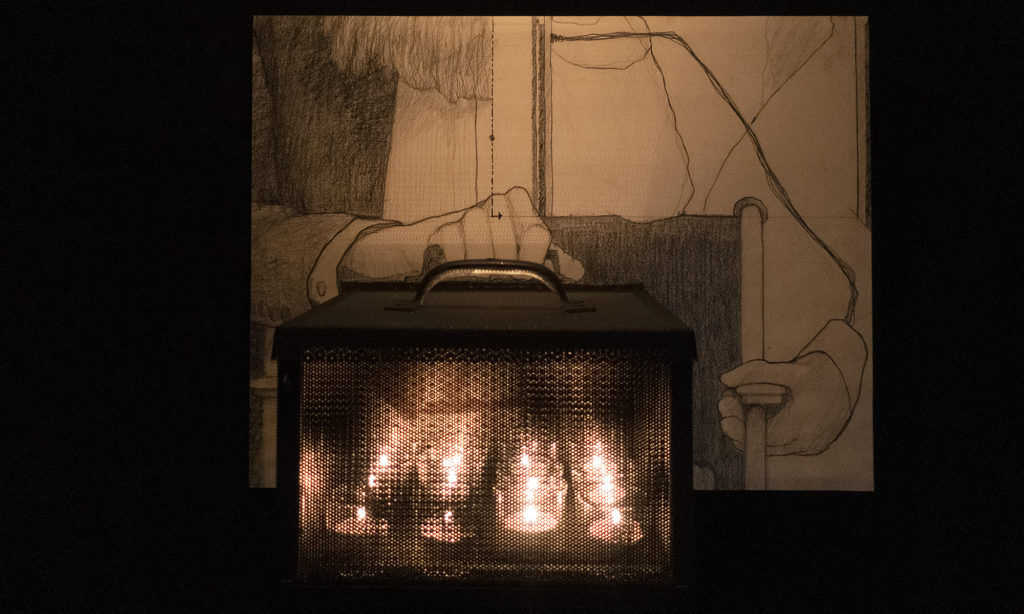 STORYTELLER'S BOX OF LIGHT, 2019
perforated steel, drawing; 24″wide x 18″ tall x 11″ deep Collection of Karen Guzak
. . .
Notes: Old Blind Storyteller, Performance Object.
. . .